Monday, August 13, 2018
ON THIS DAY
Legendary director Alfred Hitchcock was born on this day in 1899…Theatrical"Bonnie and Clyde," starring Faye Dunaway and Warren Beatty, was released in theaters in 1967…Animated "South Park" debuted on Comedy Central in 1997. The series is confirmed to continue until at least season 23 in 2019… VH1 began airing the five-part series "100 Greatest One Hit Wonders" in 2000. The top 10 list was as follows:
-Did You Know?:
Alfred Hitchcock had a life-long fear of watching his own films. "I'm frightened of my own movies. I never go to see them. I don't know how people can bear to watch my movies," he was quoted as saying during an interview in 1963.
RATINGS BOX                                                                    

Sunday 8/12/18

Household Rating/Share
CBS: 4.0/ 7, ABC: 2.9/ 6, NBC: 2.3/ 4, Fox: 0.6/ 1

-Percent Change vs. the Year-Ago Week:
CBS: +18, NBC: +15, ABC: +12, Fox: -40

For the complete breakdown by network and by half hour for Sunday, August 12, click here

Fast Affiliate Ratings
-Friday 8/10/18: Click here
-Saturday 8/11/18: Click here

Live+Same Day Data


-Monday 8/06/18: Click here
-Tuesday 8/07/18: Click here
-Wednesday 8/08/18: Click here
-Thursday 8/09/18: Click here

Live+3 Day Ratings – Week of July 30: Click here

Source: Nielsen Media Research
TV UPDATES
"Jeopardy!" Makes its Streaming Debut on Hulu
After 35 years in first-run syndication, "Jeopardy!" from Sony Pictures Television has made its streaming debut on Hulu. To celebrate the premiere, Hulu has curated 60 episodes of some of "Jeopardy's" flagship special events, including a tournament of Champions, a college championship, a kids week, a battle of the decades, and some of the show's fan-favorite contestants throughout its history.
Hulu will continually refresh its offerings of "Jeopardy!" each week.
Amazon Offers Sneak Peak of Season 2 of "The Marvelous Mrs. Maisel":Click here
PI Podcast with Douglas Pucci
The PI's Douglas Pucci reviews upcoming CBS sitcoms "The Neighborhood" and "Happy Together." To listen, click here
Diversity Matters Thanks to the Legendary Rita Moreno – Click here
SPORTS
2018-19 NBA Regular Season Schedule on TNT, ESPN, ABC and NBA
The 2018-19 NBA regular season will commence on Tuesday, Oct. 16, 2018 and runs through to Wednesday, Apr. 10, 2019. Among the league's national broadcast partners, the NBA's own network NBA-TV leads with carriage of 107 games.
ESPN is scheduled for 84 games, mostly with coverage on Wednesday andFriday nights. Fellow Disney-owned network ABC will carry 17 games, including marquee matchups on the NBA's most-watched regular-season day: Christmas Day, as well as the fourth season of "NBA Saturday Primetime" starting in January.
Turner Sports enters its 35th consecutive year of NBA coverage featuring an expanded 66-game schedule during the 2018-19 NBA regular season including a Martin Luther King, Jr. Day tripleheader highlighted by the defending Golden State Warriors visiting LeBron James and the Los Angeles Lakers. TNT will televise 21 Thursday night and 10 Monday night NBA doubleheaders during the regular season. For the complete schedule, click here
2018 NFL Preseason TV and Announcer Schedule – Click here
INSTANT REPLAYS
Chris Hardwick Makes Emotional Return to  "Talking Dead"
At the open of the summer premiere of AMC's talk show "Talking Dead" on Aug. 12, host Chris Hardwick directly addressed  being emporarily suspended from AMC this summer due to sexual misconduct allegations from his ex-girlfriend Chloe Dykstra. He was cleared by the network after a weeks-long investigation. For a look, click here
MARK YOUR CALENDARS
Crime thriller "Dead Lucky" will premiere on Sundance Now beginning onThursday, Sept. 20. The logline: Detective Grace Gibbs (Rachel Griffiths) is obsessed with catching the armed robber who killed her junior officer. Charlie Fung (Yoson An), her new trainee, blames Grace for the death of his best friend. Meanwhile a share house of international students think that they have found paradise, until one of their housemates disappears. A couple of greedy convenience store owners resort to deadly measures to defend their business, while on the outskirts of the city, a violent fugitive is hiding. Over one week, the paths of these characters collide, with devastating consequences.
Live-action short-form special "Under the Sea: A Descendants Story" will premiere on Disney Channel on Friday, Sept. 28 at 7:50 p.m. ET. Dove Cameron and China Anne McClain reprise their roles as arch nemeses Mal and Uma, respectively, as Mal emerges from the shadows of a mystical forest onto a dark coastline where she crosses paths with Dizzy, played by Anna Cathcart. "Descendants 2" stars Thomas Doherty and Dylan Playfair will appear in their roles of Harry and Gil, respectively, as part of Uma's wicked pirate gang.
ON THE AIR 

TONIGHT


Season finales: "Andi Mack" on Disney Channel, "Man v Food" on Travel and"American Greed" on CNBC..For the programming options on Monday, August 13, click here
TRIVIA CHALLENGE    
Oh Jan!

Which talent did Jan Brady (Eve Plumb) discover she had after failing at a string of things at school in a fifth season episode of classic sitcom "The Brady Bunch"?

a) cheerleader
b) dancing
c) making pottery
d) painting
e) singing
f) nothing — she couldn't do anything
The answer Friday's question…
Which one of the following TV shows featured an opening theme song called "The Fishin' Hole"?
a) "The Andy Griffith Show" 
b) "The Beverly Hillbillies"
c) "Green Acres"
d) "Petticoat Junction"
e) "The Real McCoys"
Is: a) "The Andy Griffith Show," which aired on CBS from 1960 to 1968 and spun-off "Gomer Pyle, USMC" (1963-68) and "Mayberry R.F.D. (1968-71). For a look, click here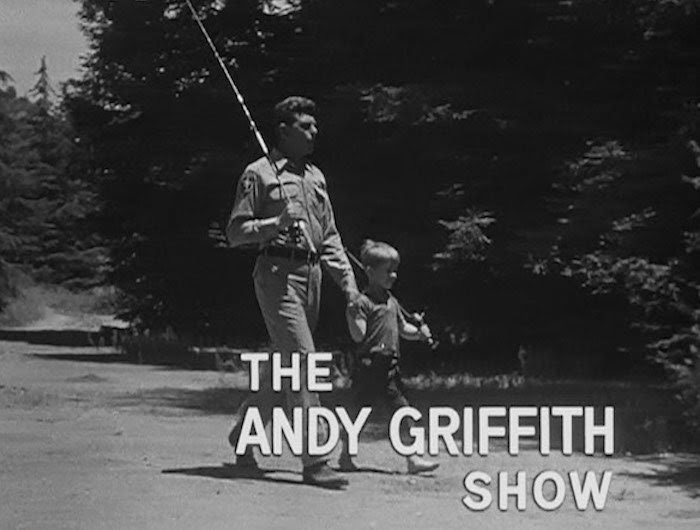 Trivia All-Stars
Mark Binda, Steve Bitterman, Gerry Bixenspan, Paul Certo, Larry Collins,Audrey Davis, Maureen Goldman, Martha Gonzalez, Bob Ingersoll, Ken Jobe (2x), Jody McIntyre, Tom Moore, Joe Penney, Greg Phelan, Gordon Purcell, Colleen Roth, Joe Rubi, David Ruckman, Anthony Salerno, David Shearer, Lee Stevens, Joe Swaney, Dan Whitford, John Wick